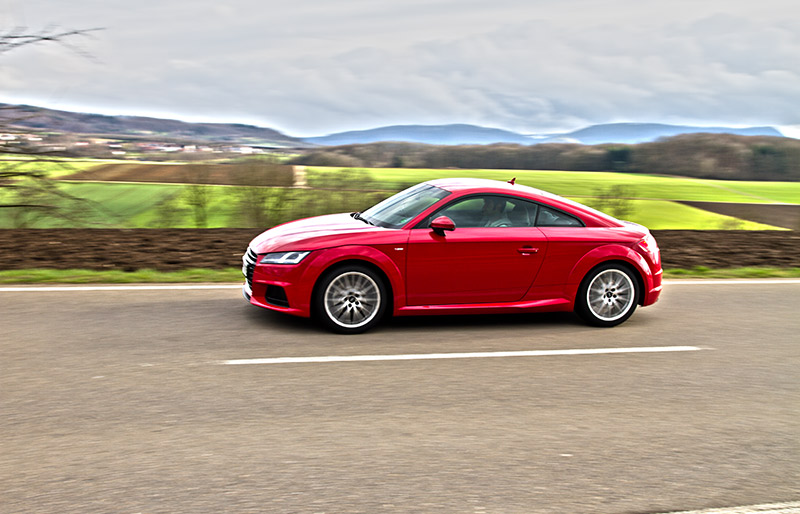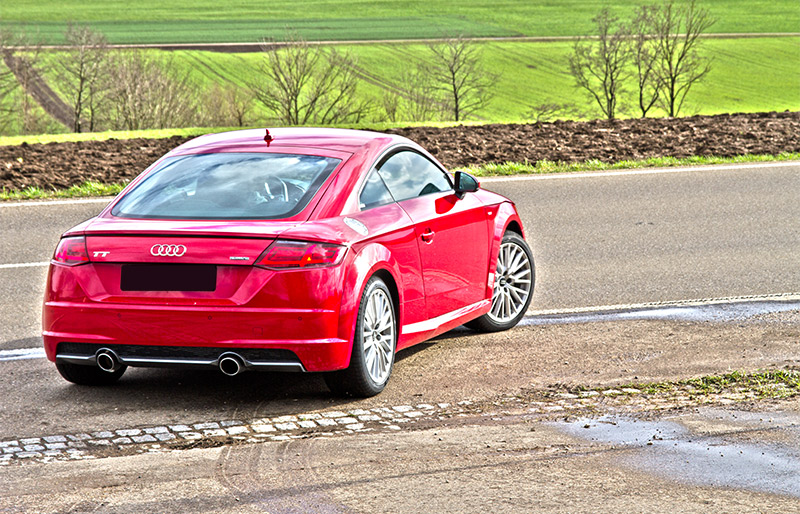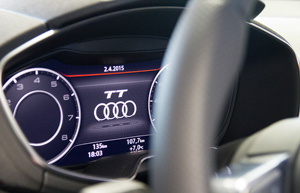 Audis sports car for testing at CPA
We had the opportunity to test the third generation of the Audi TT. Of course we don't hesitate to take this chance. The Audi TT impresses with great design and a sporty driving style.
Out of the 230 hp engine, our engineers were able to extract a convincing 25% more power.
Our PowerBox also copes with the new drive-select-system and adapts great to the different modes.