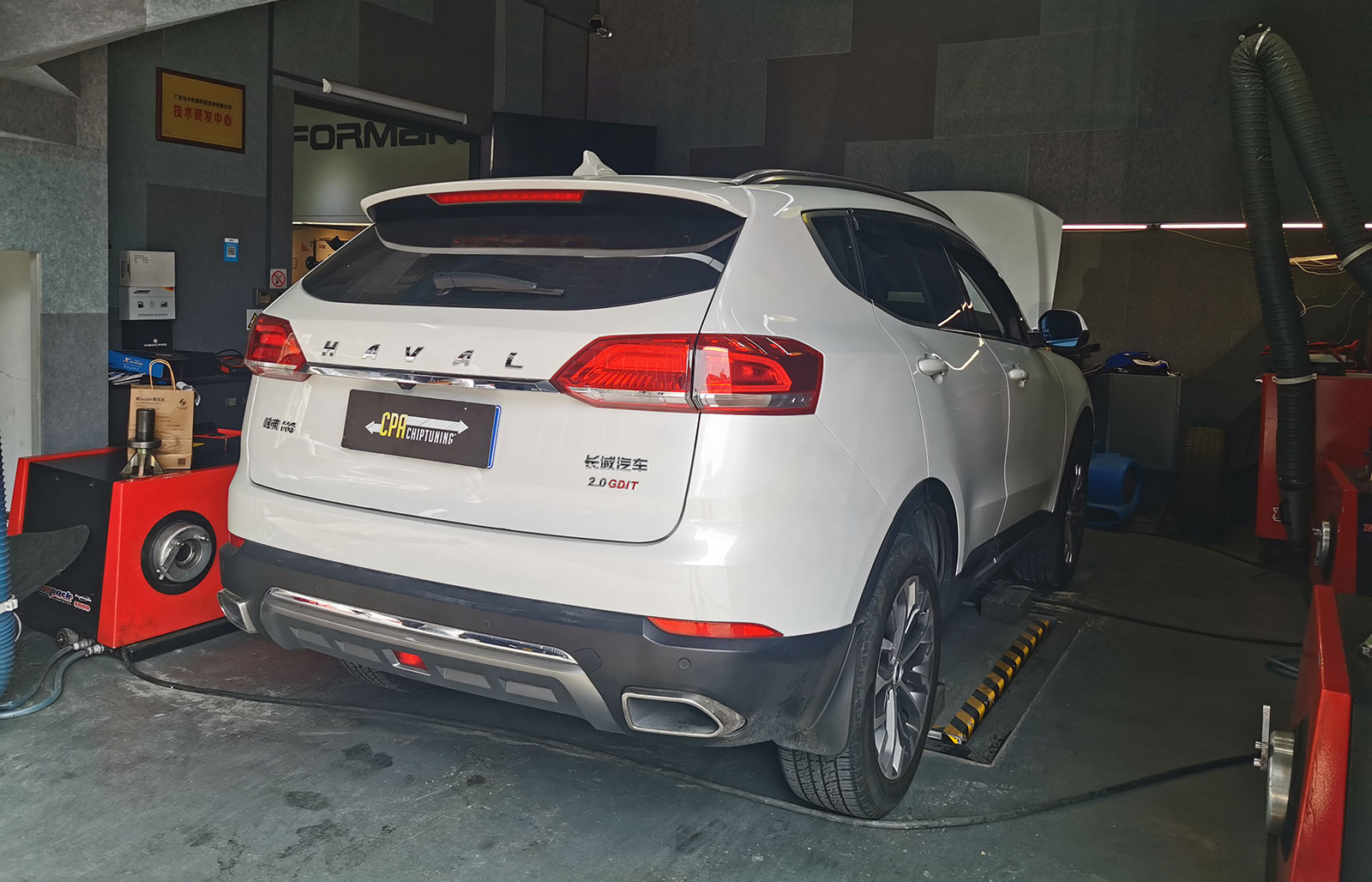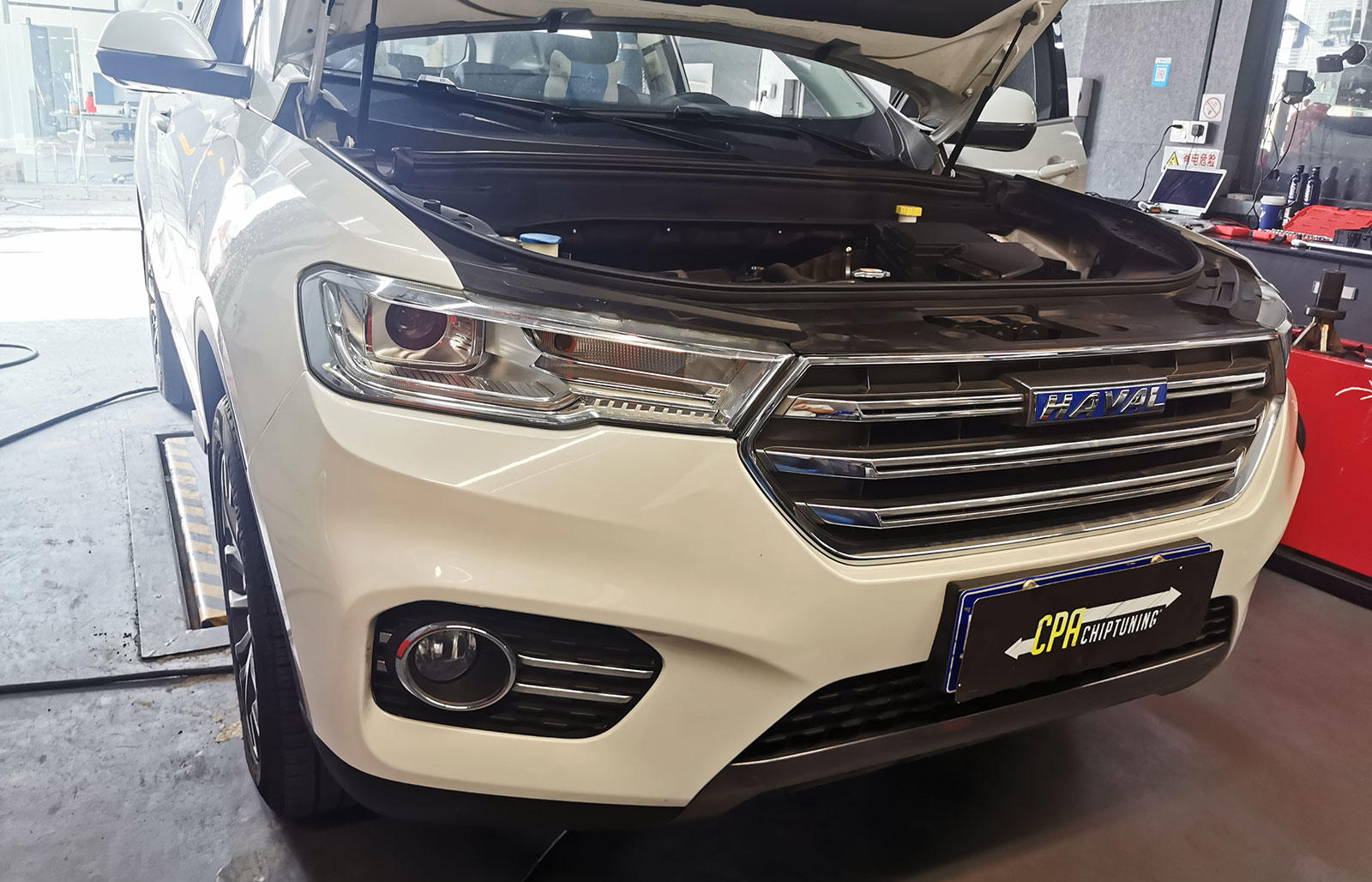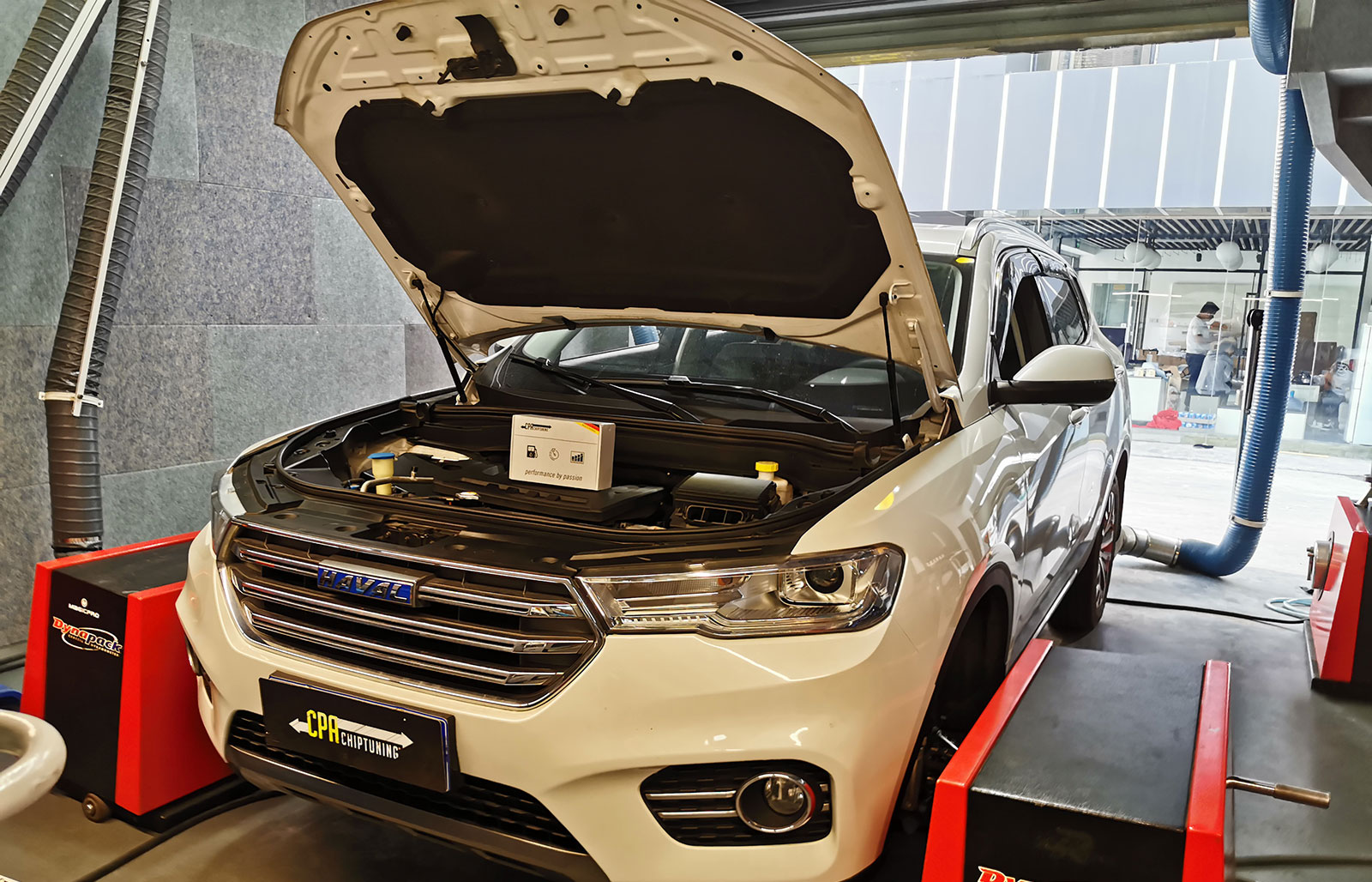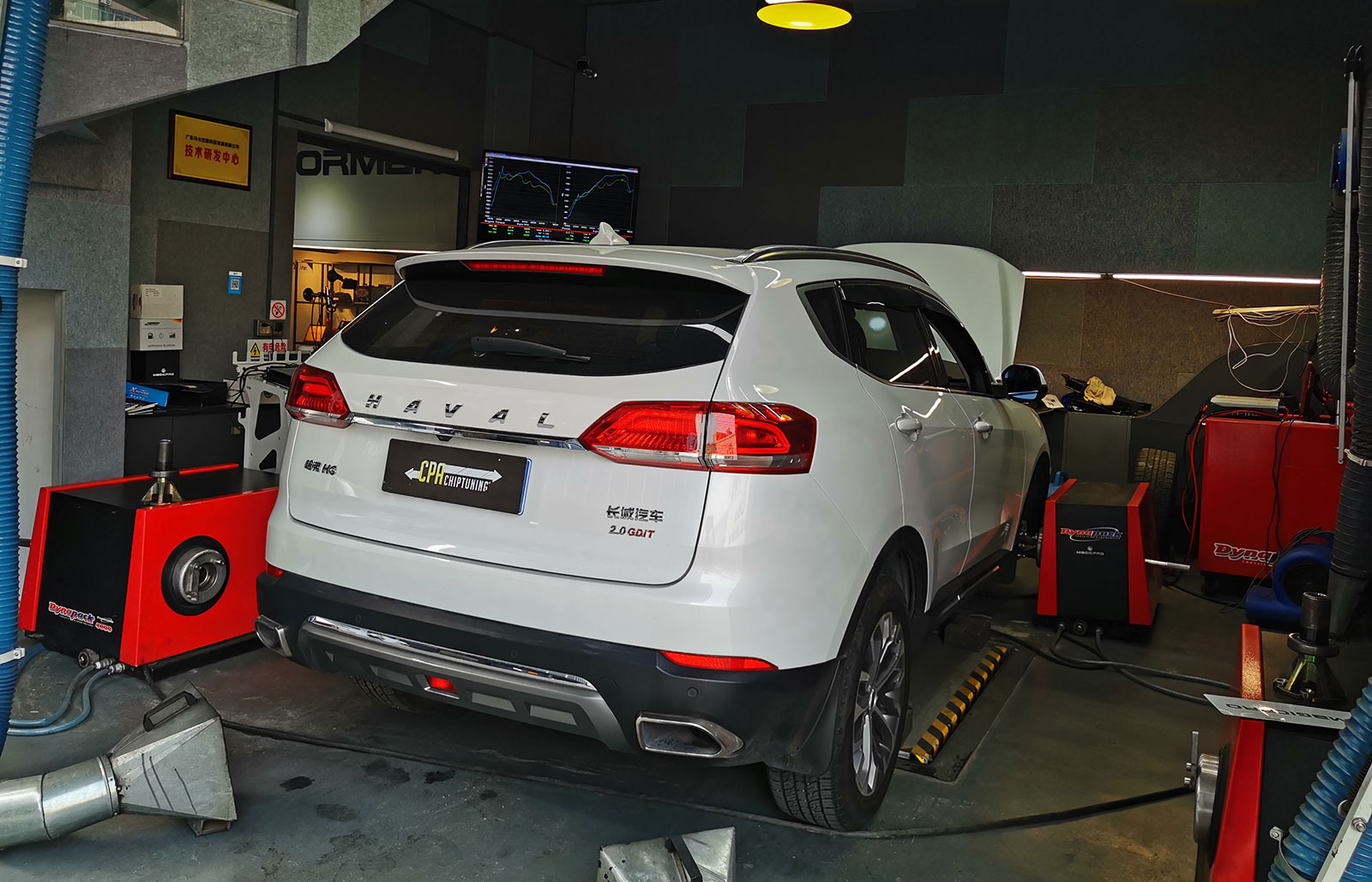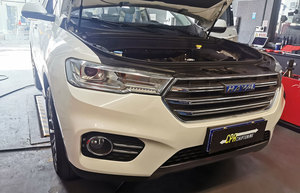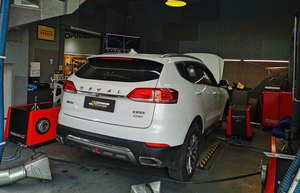 CPA PowerBox and the Haval H6 2.0T
Standard power: 197 hp, torque: 345 Nm
Power increase to 247 hp
Torque increase to 433 Nm

We tested the Haval H6 2.0T. For sure, as at all tests, we were not primarily concerned with the maximum power increase. It is important to us to recognize and comply with the load limits of the powertrain, gearbox, etc. The heat development was monitored by attaching our sensors.

After successful tests and software development, the Haval H6 2.0T now receives up to 50 HP and 88 Nm power increase with our PowerBox.